Pete Tong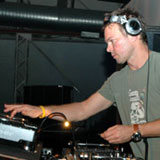 We caught up with Pete to ask him about his forthcoming residency 'Pure' .
Hi Pete, first question – why a new residency and why Ministry?
Well, after travelling the world for the last couple of years I decided I wanted to bed down somewhere on a more regular basis in London. I've played at Ministry of Sound before but certainly not on a regular basis. London's blessed with some really good clubs but Ministry matched exactly what I wanted to do. It's one of the most spectacular clubs in London. People have assumed over the years that something so famous just can't be that good, but when you walk around it at night you realise just what a magnificent venue it is.
Can you tell us a bit about the gig on Feb 25th?
Well, this is going to be the first of four parties on a bi-monthly basis. The club has enjoyed a bit of a revival over the last few years and I think I can fit in with what everyone else is doing there and provide something just a little bit different. You've had some amazing nights there with NastyDirtySexMusic, Sander Kleinenberg and Steve Angello - but I think I can come in there and give it a different twist again. Loads of glamour, loads of fun!

In terms of other DJs it won't just be me and a massive guest. It'll be with DJs that I'm really supporting at the moment like Tom Stephan and Demi. I've played with Tom many times before, and although he's not exactly new, he's still highly underrated and has a formidable reputation on the gay scene. I really like that - the best clubs in the world are full of boys and girls, half straight and half gay. If we can get that kind of mix in Ministry of Sound on Saturday night then things will be awesome. The best of both worlds.

As for Demi – he's another up and coming name that's risen more prominently in recent years. I like finding new DJs to work with and support. He's a great talent and ready to step up to the next level.

Why did you choose a carnival theme?
Because Feb 25th is Carnival week in Rio! I've got a lot of friends and ties down there plus there's also a strong Brazilian presence in London as well. I was looking for a theme and it just had to be that.

Have you been to Rio before? What do you like about it?
Yes, I've been there many times. The whole country is just so positive, so musical and beautiful – it's certainly one of the most exciting places I've ever landed with a box of records and gone 'god I'm lucky I do this job'. Travelling can sometimes really take it out of you but when you arrive in a place like that it's just so uplifting. It has the most spectacular landscape, a city set in the mountains by the sea. And the carnival itself is intense, in terms of it's joy, it's fun, it's colour, it's music; just so 'real'. Inspiring places and people.

The thing I love about Brazilian people is that their whole value system is so different to ours. Pleasure is just so much an important part of their life – not in a hedonistic sense like money ,but it's the simple things that give them joy. They're also becoming a major force in the electronic dance scene. Drum and bass has already exploded in the same way that house music and techno music did in Argentina. You're getting all shapes and forms like the Gold Beach festival, and the clubs in Sao Paulo are just so strong now. And we're going to reflect some of that at the show on Feb 25th!

It's our 15th birthday in September, what do you think about that?
To be around after 15 years is just amazing! If someone said to you in 1991 ago that this club was going to around after 15 years you would have been horrified – I guess that would have been the 'cool' reaction to that. But no, it's been a very testing time for the club scene over the last 5 years. The scene had become this big unburstable bubble which was eventually burst sometime around the year 2000. We all had to survive the lean and mean years and for any club like the Ministry of Sound to come through that looking, if anything, stronger than before was a credit to the club. You don't stay around for 15 years unless you know what you're doing.

I think the people in the club have been smart by opening it up and doing a lot more things than they ever would have done a few years ago. That's enabled them to move on to a higher level. It's also totally state-of-the-art in there, they've invested in all the right areas. It's probably the best acid house dance floor in the UK, if not the world.